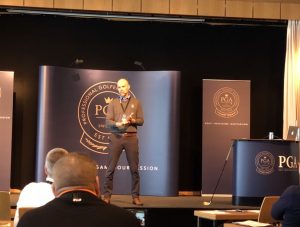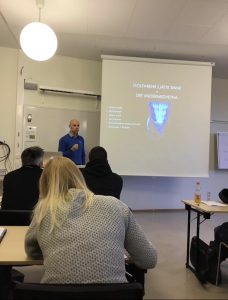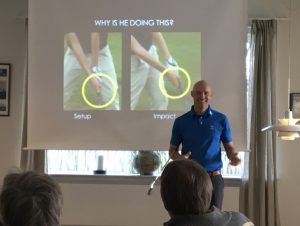 PGA Teaching summit 2018 "Lucy".                   PGA coaches education and club presentation at Royal
Copenhagen GC "The Golfer´s Sixth Sense".
Markus speaks both nationally and internationally. Since the release and success of his book, The Golfer´s Sixth Sense, Markus has a specialized seminar series  that centers around the book.
Markus´seminars vary between full days to shorter seminars between 1-3 hours. All lectures are well illustrated with pictures and movies.
For bookings please contact us at info@markuswesterberg.com